Is Your Agency Ready for a Home Care Answering Service?
One of the biggest difficulties home care providers encounter is managing phone calls.
Large call demands are a key characteristic of the home care industry, which extends to holidays and weekends.
You may not have enough time during the day or after hours to take care of all that has to be done, including all of your regular calls.  A home care agency receives a majority of it's calls from clients, nervous family members and care professionals regarding an upcoming shift.
Before you miss any more potential home care client leads, you must figure out how to create a balance. You might not need anything more than a home care answering service to take calls after hours. Here are a few of its advantages:
Provides a Personalized Human Connection for Your Clients
To receive messages after hours, or while away, most home care agencies depend on automated answering machines or voicemail. Clients prefer not to leave messages, especially when they're upset. They want to communicate with a real person who can relate to them and offer the solutions they need.  With a home care agency answering service, all of your calls will be answered and handled immediately. No matter the hour, or where you are, you may accept and receive urgent communications in real-time. Your clients won't feel disconnected, their family members will definitely have peace of mind.
Your home care clients and their families are delighted to know that they can always get in touch with you, even at odd hours or on days when they are not receiving services. They know that you have someone to take care of any emergencies or other problems that may arise while your staff is unavailable to take a direct call.
An answering service team through 24/7 Coastal Contact will be trained, and will understand how to handle your off-hours business. The receptionist will give your clients and their family individualized assistance in addition to general information. If you are unable to connect with customers or new callers at certain hours, you should not be concerned that leads or clients will call someone else.
For your homecare service, there is a 24/7 answering service.
Home care agencies operate 24/7. There shouldn't be a "set" hour when clients or their families should contact you. There will be issues that arise very early in the morning, during the day, and at night. As a result, a live human who understands home care,  ought to be available 24/7.
The difficulty lies in maintaining a 24-hour in-house customer service department. It's simply too expensive! Fortunately, you can hire a 24/7 answering service for your home care company. This implies that customers will be able to reach your home care agency day and night, especially on weekends and holidays.
Knowing that they and their family may contact you whenever necessary will make your clients happy.  Family members can contact your office at any time to ask questions, schedule or cancel shifts, and receive guidance and assurance.
The availability of your services, while you are away, is guaranteed by an answering service. Every time a client calls, even in the middle of the night, someone will pick up. Their inquiries will be addressed, and your agency will reap the rewards of excellent customer service.
Utilize Compassionate and Skilled Answering Service Teams
Home care agencies express concern and compassion in all situations, even when taking phone calls. Clients who seek your services expect to be treated with consideration and should feel "heard" with every interaction. Beginning with your very first client call, you can begin to establish trust between the client, family, and your office. Establishing trust guarantees that the family will continue to use your services in the future.
Our answering service teams have received extensive training in a variety phone skills that are crucial in this type of workplace. Every person that calls your office is valued by our team. As a result, they carefully choose each word and phrase they use in their conversations. They are taught to treat each customer with respect and make them feel valued.
It says a lot about your home care agency if your callers (even after hours) are made to feel cared for. Other staff members in the agency might not convey that respect and compassion if they lack the proper training.
Easy Management of Phone Calls During the Day and After-Hours
For most home care organizations, especially those that already have a lot on their plate, managing a certain volume of calls is a challenging situation.  It is impossible to take every call that comes in and give it the time and attention it requires.
Every day, the majority of home care agencies miss crucial calls, or don't have time to follow up with potential home care leads. Consider using a home care answering service that will efficiently handle all of your phone calls you know that calls are being missed, or new business is being lost, because of the lack of time to follow up.
When your home care business handles its calls professionally, customers trust your company. They feel secure in the knowledge that no matter what occurs, you will be there to assist, direct, and lead them. Their family can have peace of mind without being concerned about the welfare of their loved ones. They can easily contact your agency if something arises, and their worries will be addressed.
Your home care agency won't ever miss a crucial call if after-hours calls are managed properly. The expert answering service team takes the message and sends it to you in real time if a critical call comes in when you are busy, at night, or on the weekend. Any situation that demands your immediate attention is addressed without delay.
Save Money
Home care agencies save money by using a professional answering service like 24/7 Coastal Contact.  Your budget will be significantly reduced by outsourcing call-handling tasks, giving you more budget for marketing and sales.
24/7 Coastal Contact will take care of training and call center staff. Your clients' calls will be answered, emergency calls will be answered promptly, new clients will have all of their questions answered, and crucial calls will be routed to the appropriate individuals in real time. An answering service will not only help you save money, but it will also simplify your work.
Your Competitive Edge is Maintained by Your Reliability and Trustworthiness
Do you operate in a market that is crowded with other home care agencies? If you want to keep one step ahead of the competition, you might need to offer extra and distinctive service. Establish your reliability and trustworthiness, so that when a need arises, the elderly and their families will refer to your good name. Families will feel at ease knowing that their loved ones will receive dependable assistance.
Anyone who calls your agency will get a good impression of reliability from a trained answering service team. People prefer to work with reliable companies. When a professional answering service team is available to take your business calls, they ensure that no call is missed. Additionally, it keeps you informed of events both inside and outside of the office. 
Your Home Care Agency Looks Professional
Professionalism is a virtue that will always be valued by businesses. Your business depends on your customers and their families. Therefore, you must make sure customers receive courteous service anytime they contact your office.
When they request your services, how are they handled? Compassionately? Professionally?
They will feel valued and appreciated if the call is handled correctly. The 24/7 Coastal Contact team will patiently listen to all they have to say and then answer appropriately. Your clients should receive all the information they need without having to wait on hold or make another call.
Our trained answering service team will also be familiar with your company's procedures so they can give everyone who requests information dependable and correct information.
Benefits of having 24/7 Coastal Contact in place:
Cost-Effective – Enjoy all the advantages of a full-time receptionist, without having to pay a full-time salary and benefits.
Positive First Impression – Your calls are answered in a professional manner, with the name of your company or using any greeting you desire.
Seamless – Your callers will never know that your receptionist is not physically in the same office as you.
No Staffing Headaches – You don't have to worry about phone coverage on sick days, vacation days, or during lunch hours. With a remote receptionist service, you have full, uninterrupted daytime phone coverage 8am to 5pm Monday through Friday. No more missed opportunities, phone calls, or phone tags!
You're In Control – Trained receptionists answer, screen, and announce the call. You decide whether to take the call or not.
Call Forwarding No Matter Where You Are – Upon your approval, a remote receptionist will connect your call to wherever you are – whether you are at your desk, at home, or traveling around the world.
Experience – 24/7 Coastal Contact Account Associates are experienced and ready to support your business. There is no need for costly and time-consuming recruiting, interviewing, hiring, and training.
If you are considering hiring a home care answering service that is dedicated to the senior care market, contact 24/7 Coastal Contact today at (251) 260-0226.
Let us show you how and why we are different from any other service you may have tried in the past. Our team approach is the standard that sets us apart from the rest.
247 Coastal Contact has been doing our on call and after hours scheduling for a year. For over 13 years we tried it ourselves with our own staff as well as part time after hours unsuccessfully.

This process always resulted in the typical HR issue with employees and burnout of the staff. We tried other companies and had lack luster performance and decided to give 247 Coastal a try. 247 Coastal has been a blessing for us. They have an amazing staff and continually communicate with our scheduling coordinators just like another employee without the HR hassles.

For us the cost is actually lower than having to hire our own employees and deal with the management of them. I truly recommend this company. Becky King is an active and involved owner. She touches base with me just about every month. Her senior staff checks in bi weekly with my scheduling staff to discuss needs and strategize any issues that arise.

No company is perfect and all will have some sort of an issue from time to time. 247 Coastal takes ownership and does everything they can to rectify the situation. None of the other companies in that arena ever cared.

If you are in-home care and looking for a solution to help you sleep better give them a call!! 247 has stepped up to the plate in supporting us all through the pandemic and continues to do so every day.

-Joe Bakey, Owner, Right at Home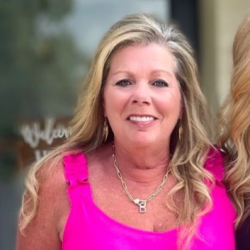 Latest posts by Becky King, Founder, CEO
(see all)