24/7 Coastal Contact was a game changer for our office. After years of rotating after hours on call responsibilities within the office, my team finally gets a break! 24/7 Coastal Contact came in and saved the day! The after hours team answers calls quickly, efficiently, and with a smile. The on call team strives to take care of things the same way our office staff would. 24/7 Coastal Contact made sure they understood how our office operates and functions so they could take care of our clients and caregivers with ease. The onboarding and training process was easy, and I have enjoyed getting to know my on call team. Anytime we need extra coverage for in office training or team building, 24/7 Coastal Contact is quick to jump and take over so my office can learn and grow together. This was the best decision our office made! I would 100% recommend 24/7 Coastal Contact to anyone.
– Ariel Castillo, Right at Home
If you are considering hiring a Home Care Answering Service that is dedicated to the senior care market, contact 24/7 Coastal Contact today at (251) 260-0226.
Let us show you how and why we are different from any other service you may have tried in the past. Our team approach is the standard that sets us apart from the rest.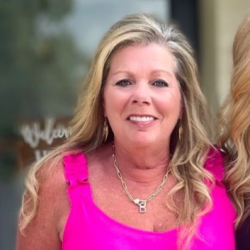 Latest posts by Becky King, Founder, CEO
(see all)