An on-call answering service is a service where you have support staff available to take over some of your office tasks. It's a good way to provide coverage when your normal staff is on vacation or you're growing your agency and don't have the finances for an office or full-time office staff.
Reduce the Need to Have an Official Office Building
You've been running your home care agency from a home office. There's less overhead, and that means you're able to focus on the things that your community needs the most.
If you bring in extra office staff to take over the dozens of calls you get each day, you'll have to rent office space or purchase an office building. You're trying to avoid that.
On-call staffing work from their location. You don't need an office space. Instead, they answer your calls professionally and timely.
Lower the Expenses You Pay on Salaries with an On-Call Answering Service
When you hire someone to answer the phones, you have to pay the salary, workers' compensation insurance, employment taxes, benefits like health and dental care, and vacation pay. It adds up.
Hire an on-call answering service and get the help you need without the added expenses. You have the help you need and save money.
Answers Phones All Day and Night
Customers do not have to leave messages and wait for someone to call them back. They always get a live person. On-call staffing is available to answer phones 24/7, so late-night emergencies are addressed just as quickly as daytime calls.
Suppose one of your clients falls and is hospitalized. It's a waste of time having your caregiver drive out there only to learn no one is home. With 24/7 phone support, your home care aide gets the call in advance and can be rescheduled to help someone else.
If there are calls that only you or another worker must address, those messages are directed to you. You can have important calls forwarded to you or have the answering service text or email you with the information you need.
Provide Constant Support to Your Clients with an On-Call Answering Service
When a client needs immediate help or answers to questions, it may not fit conveniently into your schedule. Your options become to make them deal with the difficulty reaching you or have a team ready to assist at all hours.
Provide the answering service with a list of FAQs and how you want them to respond. They'll take care of the rest. They can take over bookings, descriptions of services, pricing information, and more.
Let You Focus On Growing Your Business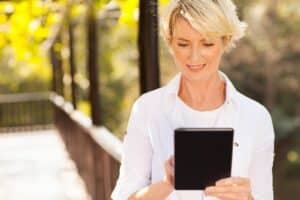 With your time freed up for hands-on tasks, you'll be able to meet people personally, visit with clients, and hire more caregivers. You know phones are monitored and questions are answered exactly as you'd want while you're away. This makes it easy to grow your business and meet your area's care needs.
Grow your home care business without overburdening yourself. On-call answering service assists with the phones to ensure your clients and potential customers are never ignored or told to wait. Call our on-call answering service agency to get started.
If you are considering hiring an On-Call Answering Service that is dedicated to the senior care market, contact 24/7 Coastal Contact today at (251) 260-0226.
Let us show you how and why we are different from any other service you may have tried in the past. Our team approach is the standard that sets us apart from the rest.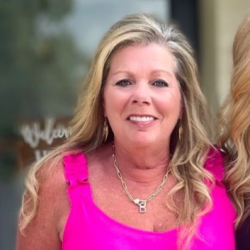 Latest posts by Becky King, Founder, CEO
(see all)