Running a home care agency requires you to be organized and on top of things. You're busy hiring new caregivers, creating work schedules, keeping up with your marketing campaigns, and answering questions. You need to keep up with licensing, payroll, and invoices. Answering the phone isn't your priority. Hiring a daytime answering service may be advisable.
Your current and potential clients expect you to answer. While they could leave a message, they expected to talk to a person during working hours, and they felt let down. It's the last thing you want, but you're so busy. Avoid this by arranging a daytime answering service.
The Biggest Complaints Consumers Have With Home Care Services
When asked what bothers consumers the most, several of those polled mentioned the same things. One of the top three complaints is that phone calls go unanswered. They don't want to leave messages or have to keep calling hoping someone will pick up. If they have urgent questions or concerns, they need to reach someone ASAP not a day or two later.
Another of the top three issues families list as a problem is not being informed of schedule changes in advance. They expect a caregiver to be there at a set time and the caregiver doesn't arrive. The caregiver woke up sick and told you, but you got sidetracked and forgot to schedule a replacement or let the family know the replacement will be a few minutes late.
Finally, families become frustrated when the caregiver arrives and isn't trained for the tasks that are required. If you're so rushed with hiring and booking services that you fail to double-check you've scheduled a caregiver with experience cooking low-sodium meals, it's going to frustrate your clients. You need the time to carefully plan schedules.
Do any of these top three complaints sound like things you've heard people say when you finally answer the phone? A daytime answering service is an ideal solution for your busy schedule.
What Does a Daytime Answering Service Do?
It's time to hire a daytime answering service so that you can focus on your other office duties. A daytime answer service is a team of trained support members who will answer your phones for you. They'll address concerns, answer questions, and take messages. If they cannot answer a question or handle a concern, they'll escalate it to the appropriate staff member.
Schedule a daytime answering service to make sure your office has on-call staffing throughout the week. When potential customers or existing clients call, they'll get an actual person every time. They're not disappointed with another automated voicemail system. Weekend answering services are also available if you need them.
The goal is to make sure you have on-call staffing to ensure phone calls are always answered by a human and not a machine. Talk to our advisors to learn more about daytime answer services.
If you are considering hiring a Daytime Answering Service that is dedicated to the senior care market, contact 24/7 Coastal Contact today at (251) 260-0226.
Let us show you how and why we are different from any other service you may have tried in the past. Our team approach is the standard that sets us apart from the rest.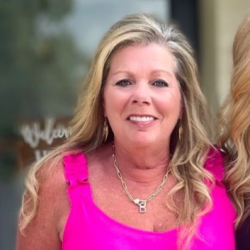 Latest posts by Becky King, Founder, CEO
(see all)