As a busy home health care agency owner, you want your business to run smoothly. Have you stopped to consider the benefits of on-call staffing services? A home health answering service can change your company's efficiency and customer satisfaction. Here are the five reasons to arrange on-call staffing.
You're Better Organized With a Home Health Answering Service
You enjoy having an organized business structure. In a small office, you might be filling multiple roles, and answering phones just adds to your full schedule. You end up struggling to balance phones, employee scheduling, accounting, and client booking. You might need to fit in time for marketing, purchasing, and transportation, too.
You end up unorganized and that leads to frustration. When you have an on-call staffing specialist helping field scheduling calls and caregiver issues, it helps tremendously.
Late Arrivals Are Announced in a Timely Manner
Weather, unexpected construction, traffic accidents, and breakdowns can have a caregiver running late. Instead of having your clients waiting and wondering, you can have a home health answering service continually updating your clients. They'll be happier knowing how much longer than hearing nothing from your company.
You Save Money on Wages
You avoid the cost of having to pay for an office, 24/7 receptionist coverage, 24/7 utility bills, and employment taxes and benefits. You pay the home health answering service, and they take care of the rest. Your costs are much lower.
Your Clients Experience Better Customer Service With a Home Health Answering Service
When you have a home health answering service available during the night and all day, your customers always get a live person. The answering service may be able to take the call and handle the situation then and there. If not, it will be directed to the right person to trigger a return call.
No Shows Are Addressed Quickly
Even with the most perfect system, you may encounter a no-show from time to time. A caregiver is sick and sleeps through the usual alarms. You might have a caregiver get into an accident or lose internet or cell service and be unable to reach you. It's not ideal, but issues can arise.
With 24/7 call staff, these issues are dealt with quickly. Your clients may be upset, but they know that help is on the way. If you don't have an overnight answering service, you could end up losing clients due to the lack of communication.
You can have your home health answering service notify caregivers if a client has been moved to a hospital due to a sudden illness, which prevents an unnecessary trip to that client's home. If there's a billing issue, the billing department will be notified to call that client. Customers are happier because they don't feel ignored.
With so many benefits available when you sign up with a home health answering service, what's stopping you? Talk to a specialist about your business needs and arrange on-call staffing services today.
If you are considering hiring a Home Health Answering Service that is dedicated to the senior care market, contact 24/7 Coastal Contact today at (251) 260-0226.
Let us show you how and why we are different from any other service you may have tried in the past. Our team approach is the standard that sets us apart from the rest.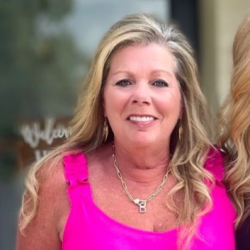 Latest posts by Becky King, Founder, CEO
(see all)